Sun Valley Divorce Attorney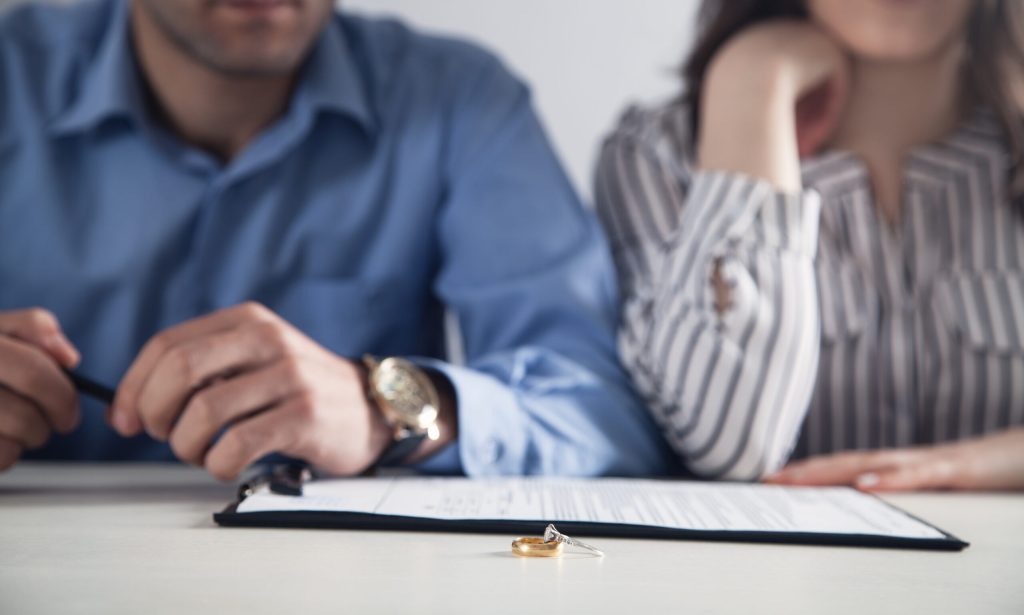 Divorce and separation are always painful events, even in situations where the split is amicable. Having an experienced, skilled Sun Valley divorce attorney on your side is essential – there are a number of complicated and confusing requirements to meet when you are getting divorced, and the nature of the situation often means that emotions will be running high. This situation gets especially sticky if you have business interests or substantial investments to account for. To help keep you on the right track, and ensure that you receive everything you are entitled to after a split, contact one of our skilled team – we will take care of you from start to finish.
WHAT ARE THE REQUIREMENTS FOR DIVORCE IN SUN VALLEY?
Idaho law offers two options when it comes to filing for divorce: at fault, or no-fault. As the name suggests, a no-fault divorce means that there are irreconcilable differences between you and your estranged spouse, meaning that you can no longer get along and remain married. With a no-fault divorce, there is no reason to go into the reasons that your marriage failed, and no blame is assigned.
The far more common situation is for the spouses to file for a no-fault divorce. There are situations where asserting a fault is appropriate especially in the situations where there is extreme cruelty or adultery involved. Those factors come into play when the court is deciding both child custody and a division of the assets.
With an at-fault divorce, however, there is a reason for the divorce, and these are the "grounds" upon which you are filing. Some of the most common grounds for divorce include:
Adultery by the other party
Extreme cruelty
Willful neglect – under Idaho law, this occurs when a husband fails to provide his spouse with the common necessities of life, for at least 1 year, and this is the result of laziness or a refusal to work.
Willful desertion – if your spouse lives away from you for over a year, with the intention of ending the marriage, you can file for divorce on the grounds of willful desertion.
A felony conviction
Habitual drunkenness for a period exceeding one year
Permanent insanity – this is defined as such if your spouse is confined to an institution for at least 3 years.
In addition to the grounds described above, a spouse may also file for divorce once both partners have been separated and living apart for five years.
If you wish to file for divorce in Idaho, the residency requirement is shorter than other states; you must have been a resident in the state for a minimum of 6 weeks. Once papers are served to your spouse, you must then wait at least 20 days for the final divorce judgment to be entered (sometimes this 20 day requirement will depend on the judge as well and how fast she or he is willing to sign the papers).
The process for divorce can seem simple at a 30,000 foot view. However, it is far from simple when you get into the nuts, bolts and requirements of the Idaho Rules of Family Law Procedure and requirements that you must assert according to law to get the custody or assets you are actually requesting. Then, when it comes to proving you are entitled to a certain parenting plan or certain property, the requirements get even more complicated.
The first step is to file your documents, and this must be done with the court whether you are using an attorney or filing alone. The person filing is known as the "Petitioner", while the other spouse will be referred to as the "Respondent". There are a number of documents that must be filed:
Family Law Case Information Sheet, identifying both spouses and the details of the case. If you have minor children, this sheet will also contain details about your children, their residential history, and any information needed for a child custody order or child protection order.
Petitioner for Divorce (Without Children), identifying both spouses, the relief you are seeking, and the grounds for divorce, or
Petition for Divorce (With Children)
Certificate of Divorce – this must be obtained from the court assistance office or the court clerk
Affidavit of Service – this certifies that the defendant has been correctly served with the summons and divorce complaint
Summons – if there are no minor children, this informs your spouse that a divorce complaint has been filed
Affidavit to Verify Income – required if minor children are involved.
Standard Custody Worksheet or Shared/Split Custody Worksheet if minor children are involved.
Parenting Plan if required – this provides full details of child custody and visitation arrangements.
All forms must be filed with the clerk in your district court once completed, along with the required filing fee that changes from time to time. If you cannot afford this fee, you will need to complete a fee waiver form and file this with the other documents.
Ideally, you should deliver the documents to the Respondent using a professional process server. Once the documents are delivered, an affidavit of service will be sent to you – this contains the name and address of your spouse and the address that the documents were served to. You must file this affidavit with the court as proof that you have served the documents adequately.
In situations where your spouse cannot be located, the papers can be served by publishing the notification of a divorce complaint in the local newspaper for a continuous period of four weeks. Your spouse will have 20 days from receipt of the serving of the papers to file a response to the complaint.
As long as there are no other issues, your divorce will be finalized quickly. If, however, the divorce is contested, you may be required to go to court, and this can get complicated quickly – this is where your attorney comes in hand. Your Sun Valley Divorce Attorney can walk you through the process in an easy to understand, empathetic manner.
If you are in the early stages of a divorce, having a reliable legal expert on hand is essential – get in touch today, and see how we can help.
If you are facing a family law case in Sun Valley, contact the professional sun valley divorce attorney today to see how we can help get you the custody schedule you want and the property you are entitled to.