Ada County ID Family Law Lawyer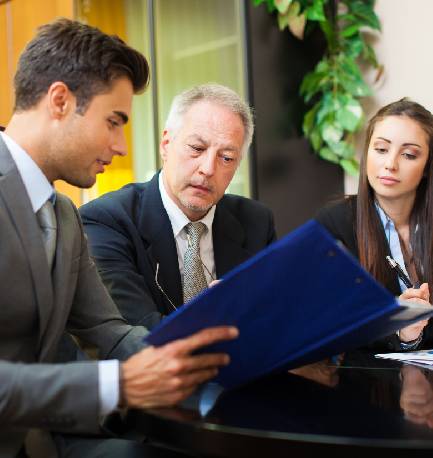 There are few things as important to people as their families, which is why you need the best support possible when it comes to resolving family law issues. If you are facing divorce, child custody battle, disagreements regarding child or spousal support, a complicated adoption case, or are struggling to divide property; then you need an Ada County ID family law lawyer.
Divorce and other family law issues are some of the most challenging times in a person's life, and it may be tempting to settle for less than you deserve to move the process forward.
However, it is important to remember that court orders are legally binding, and how family law matters are settled could impact you and your family for the rest of your life. Therefore it is essential that your rights and needs are prioritized.
At Idaho Divorce Law Firm, we are skilled mediators and will help you and your ex-spouse come to amicable agreements where possible. We are also experienced litigators and will be prepared to take your case to court if necessary. No case is too complex; we will ensure a fair result that protects your future.
It is essential that you have representation from an Ada County ID family law lawyer who you can trust to provide uncompromising protection of your rights. Family law cases can be complex and time-consuming, but when you have professional and dedicated support, you can rest a little easier knowing that everything possible is being done for your case.
If you are facing legal issues, then contact our law offices today and arrange a free consultation at 208-314-3302.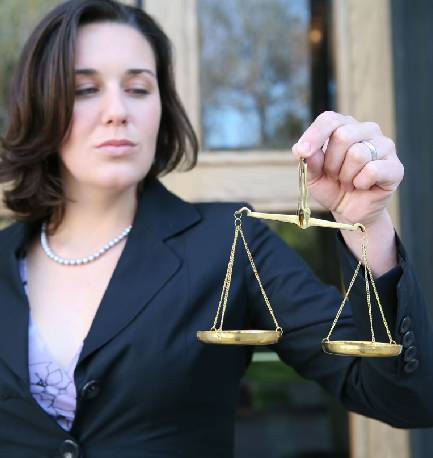 The Divorce Process in Ada County, Idaho
Divorce proceedings are the most common reason our clients seek a family law attorney. When you seek representation early, you can get advice that will make the entire process run much more smoothly. The first important factor is determining whether you meet the requirements for divorce in Idaho.
If you are eligible for divorce in Idaho, you will now need to decide whether to file for an at-fault or no-fault divorce. Most people file for a no-fault divorce, which states that you and your spouse have irreconcilable differences, and there is something that cannot be changed that prevents you from staying married. You can also file for a no-fault divorce if you have been separated and living separately for at least five consecutive years.
Alternatively, you can file for an at-fault divorce, which places responsibility on either spouse. Justifications for an at-fault divorce include:
A felony conviction.
Adultery
Domestic abuse includes mental and physical harm.
Abandonment.
Neglect.
Addiction.
Contested or Uncontested Divorce
You will need to decide whether you are filing for a contested or uncontested divorce. An uncontested divorce is one where you and your ex-spouse agree on all issues. You may not need an attorney or much court involvement to settle your divorce, and it will be over fairly quickly.
A contested divorce is where you need some guidance to come to agreements using mediation first and litigation if that doesn't work. Usually, uncontested divorce is only possible for couples with no children or significant assets. Most couples disagree on at least one aspect of their divorce and need guidance to ensure fair outcomes on child custody, property division, spousal support, and more.
It is important that you do not settle for less than what you deserve because you want to keep things simple. Although a simple uncontested divorce may sound appealing, the outcome of your divorce decree could affect you for the rest of your life. It is essential that decisions are made which protect your financial security, relationships with your children, and more.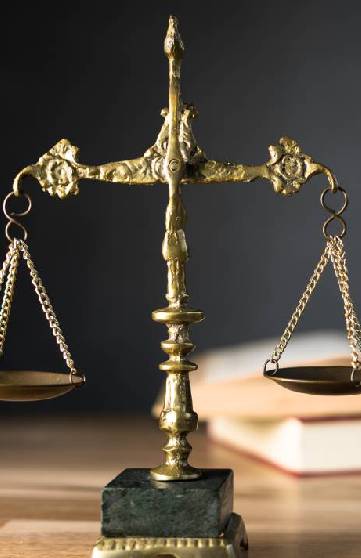 Once you have made the initial decisions, you can file for divorce in court. This will involve a lot of legal paperwork, which your family law attorney can help you complete.
The documents you need to complete will depend on whether you have children. If you do not have children, then you will need to file the following documents:
The Petition for Divorce.
A summons with orders.
A family law case information sheet.
If you do have children, then you will also need to file:
A Petition for Divorce with Children.
A parenting plan.
An income affidavit.
Standard or shared custody worksheets.
Once the other spouse has received the proof of service, the divorce process has officially begun.
Some couples will have agreed upon divorce terms already, while others require a thorough mediation process. Where couples cannot come to agreements, the court will step in. Each issue that cannot be settled will require its own court date, and so the more disagreements there are, the longer the divorce case will take. Particularly contentious cases could take two years or more to finalize.
It is essential that you have the assistance of a family law attorney who can help guide you through the mediation and litigation process. Each spouse may have their own attorney throughout this process, and your representation will ensure that your rights are protected.
Idaho law allows for bifurcated divorces. This is where some issues are settled quickly where an agreement can be reached, while the court has jurisdiction over other issues that cannot be solved so easily.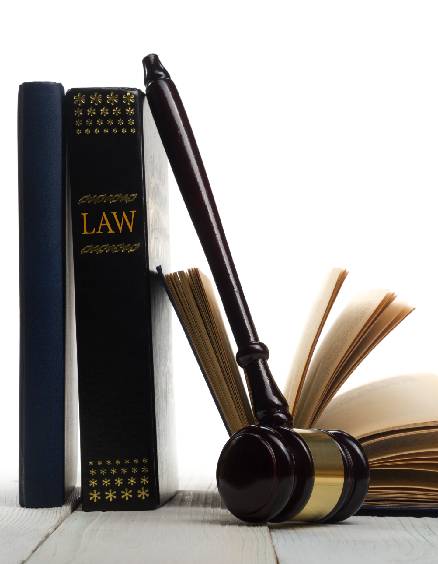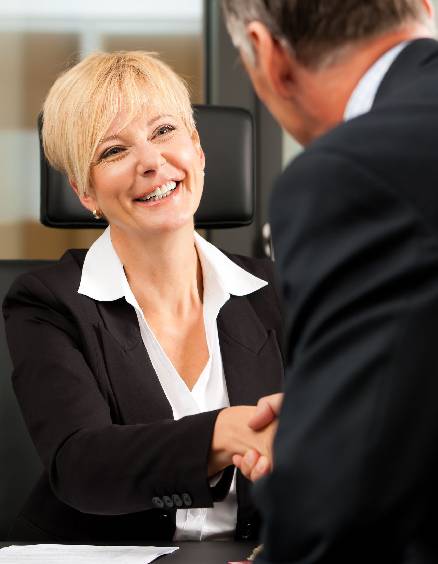 While a divorce legally ends a marriage, an annulment declares that two people were never truly legally married. In Idaho, there are six possible grounds for annulment, they are:
One party was under the legal age of consent of 18 at the time of marriage, and their parents did not consent to the marriage on their behalf.
The former wife or husband of one of the spouses is still alive, and their marriage is still legally valid.
One spouse is of unsound mind.
The consent of either party was obtained by fraud unless they continued to live as a couple after the fraud was discovered.
Consent of one part was contained by force.
At the time of marriage, either party was physically incapable of entering into the marriage, and the physical incapacity is permanent.
Some spouses wish to end their marriage without getting divorced. Depending on the circumstances, a couple may choose to get an annulment or a legal separation. A family law lawyer can help you to decide which is the best option for you.
Some couples choose a legal separation over a divorce, which enables them to divide their assets and determine child custody, child support, and spousal support, just as they would if they got a divorce. The only difference is that the marriage has not officially ended.
Legal separation allows parties to live separately and remain legally married. Couples may choose this option for religious reasons or to maintain their health insurance. It also allows couples to reconcile and continue their marriage if they choose to at a later point.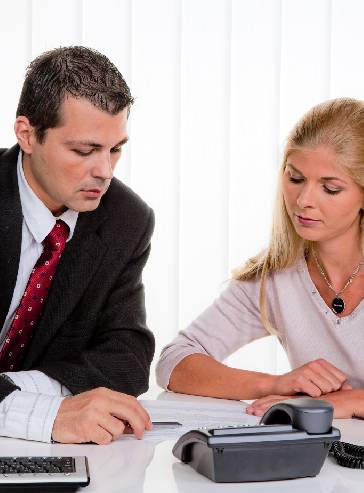 Other Important Family Law Matters in Ada County, ID
Divorce is often the first thing people think about in family law. However, family law covers a broad range of issues. At Idaho Divorce Law Firm, we are highly experienced in all family law matters and can guide you in all related practice areas, such as:
When you decide to marry someone, you believe that it will be for the rest of your life. However, life doesn't always go to plan, and when you do divorce, you could lose a significant number of your assets. That is why prenuptial agreements are becoming increasingly popular, and not just for those with significant wealth. Anyone with property, businesses, or significant savings or investments can benefit from a prenuptial agreement.
It is important to seek help from a family law attorney to ensure that your prenuptial agreement protects your assets. They will also do everything possible to ensure that your agreement is legally binding and will stand up in court if it ever needs to.
Alternatively, if you are facing divorce and are limited by a partner's prenuptial agreement, then it may be beneficial to hire an Ada County family law lawyer to assess your case. Prenuptial agreements are not always legally binding and can be questioned if:
The terms of the agreement would leave one spouse eligible for public assistance.
One spouse signed the agreement against their will.
The agreement is considered unconscionable.
Firstly, property is divided into separate property and community property. Separate property is anything you owned before you were married, as well as gifts and inheritance. Separate property continues to belong to each individual after the marriage is over.
Idaho is a 50-50 state, which means that community property, which is all other assets, are divided equally upon divorce. That includes bank accounts, pensions, property, businesses, and more.
Splitting property equally is complicated; your family law lawyer will take the time to understand your individual needs and will strive to ensure that your property is divided in a way that protects your interests.
Adoption should be a very special time for a family, but it can be a very difficult process. Sometimes it is good to have the help of a family law lawyer who can take some of the stress away from you. Using their legal expertise, they can file all the legal paperwork and help everything go smoothly.
Few family law issues are as emotional as those involving child custody. When you have a family law attorney who can help mediate between you and your spouse, you can protect your children from conflict and ensure that decisions are made which reflect their best interests.
In Idaho, two types of custody are recognized, legal custody and physical custody. Legal custody refers to making decisions on behalf of the child, such as where they go to school or what religion they practice. Physical custody refers to time spent with the child. Usually a custodial parent will live with the child the majority of the time, and the other will be awarded visitation.
Courts usually favor a shared parenting plan, unless there is a reason why one parent poses a danger to the child. Either way, a family law attorney can help you determine a plan that meets your needs and those of your child. If necessary, they will also fight for your right to custody in court.
In Idaho, both parents have a legal obligation to financially contribute to raising their children. Usually, the highest earner will pay child support to the other parent unless they themselves are the custodial parent and spend the majority of the time caring for the child.
A child support order is a legal obligation, and failure to make payments can have hefty consequences, including wage garnishment and even jail time. Therefore, it is essential that payments are fair.
Generally speaking, only parents have rights to their children. However, grandparents are able to fight for visitation, and a judge should grant it if they believe it is in the child's best interest.
If a grandparent is concerned for a child's wellbeing, they may also fight for guardianship or custody. These cases are highly complex and require the help of an experienced family law attorney who can help to evidence your claims and fight for you in court.
Divorce Decree Modification
Although a divorce decree is legally binding, it is possible to apply for a modification. However, you will need to prove that there has been a "substantial and material change of circumstances." Your attorney can help you evidence your claims and secure the modification you need, whether it is in regards to child custody, spousal support, or child support.
Justifications for modification could include a decrease or increase in income, illness, changing needs of the child, relocation, or job loss.
If your ex-spouse fails to meet obligations set out in a divorce decree, then a family law attorney can help you hold them guilty of contempt. It is essential that you do not take matters into your own hands. For example, we have worked with clients who have refused visitation to punish an ex-partner for not paying child support. The spouse who refuses visitation is then also guilty of contempt.
Seek a Free Consultation With One of Our Ada County Family Law Lawyers
Attorney Joe Frick is an established family law lawyer who is dedicated to your needs. He has many associations, including Idaho State Bar and Idaho Trial Lawyers Association. Using skills in both mediation and negotiation, Joe Frick and his team offer comprehensive representation to secure the best possible outcome in your case.
We offer a free consultation so that you can gain clarity on your next steps. This is also an opportunity for you to speak with your Ada County, ID family law lawyer and decide whether they are the right fit for your case.
Our Idaho attorneys are prepared to help you with all family law matters to secure the future you deserve. Secure a free consultation with one of our family lawyers today at 208-314-3302.