Does A Spouse Have To Support Their Spouse During Separation In Boise, ID?
Does A Spouse Have To Support Their Spouse During Separation In Boise, ID?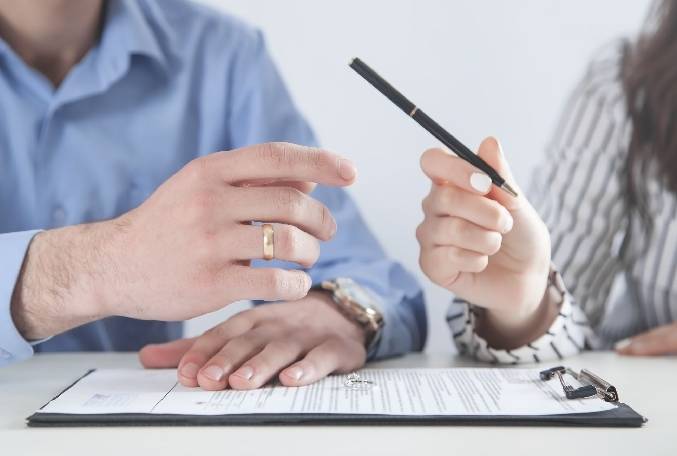 Relationships are complicated and each situation is unique. The prospect of divorce may seem daunting, but you may find yourself in a situation where it is necessary for you to take a break from your marriage. Legal separation is a process in which couples decide on divorce-related matters without actually getting divorced. This arrangement allows couples to remain together to maintain tax or health benefits, while others may want to trial separation with the possibility of reconciliation in the future. In this circumstance, divorce may be too permanent. Whatever your situation, an experienced spousal support law attorney can help to ensure that you are protected and supported during your separation.
Contact An Idaho Divorce Law Firm Attorney Today!
At Idaho Divorce Law Firm, we understand that you are going through a challenging time in your life. We endeavor to negotiate and mediate on your behalf so that statutes governing domestic relations are upheld while also working towards achieving the best possible outcome for you and your case. Whether you want specific advice or want to enquire about the process, call us today for a free consultation with an Idaho Boise spousal support lawyer at
(208) 295-0304
Legal Separation What Is A Legal Separation?
A legal separation allows you to separate yourself from your partner with a court order without legally becoming divorced. This specific arrangement allows a couple to live completely separate lives where they can buy and sell property in their own name, as well as end or create new contracts.
While a legal separation may be less final than a divorce, a legal process is still required as couples will need to decide upon matters related to the ending of the marriage, such as division of marital property, spousal support, custody, visitation, and attorney fees.
It is important to note that while you are filing for separation, the court will decide how you and your spouse will split expenses and from which financial resources these expenses will be paid from.
Having legal representation is still important when you are filing for legal separation. While it may not be permanent, there are still very important and life-changing decisions to be made.
Each relationship is unique. However, there are some common reasons why a couple may want to live separately and remain legally married rather than divorce.
Some examples may be:
Preservation of valuable marital benefits such as social security or military benefits.
Religious reasons or moral obligations which do not accept divorce.
A practice run before a divorce is finalized to see if the marriage can be saved.
A compromise when couples cannot agree about the future of the relationship and the marital status.
Other reasons why a couple may want to separate include:
Child custody disagreements.
One spouse wants to live outside of the marital residence.
Domicile issues that cannot be agreed upon amicably.
Financial issues may perhaps improve with two separate incomes.
Legal Separation In Idaho Can I File For Separation In Idaho?
Idaho divorce laws allow couples to separate legally in Idaho. To start the process, one spouse will file a petition for separation in Idaho courts. This petition will include essential information such as the names of you and your spouse, your address, how long you have been living apart, and the date of your wedding.
It is important to remember that in order to be legally separated in Idaho, at least one spouse must have lived in Idaho for a minimum of 6 weeks before they file their separation petition.
Just like filing for a divorce, there must be a reason provided for the request for separation.
Idaho is a 'no-fault' divorce state which means that couples may divorce on the grounds of 'irreconcilable differences', and no one spouse needs to take responsibility for the marriage breakdown. A legal separation in Idaho is no different.
Under Idaho divorce law, the court must wait 20 days before acting on your case. In this time, it is important that you and your spouse negotiate a separation agreement. If you cannot agree, the court will decide for you.
You will want to consider and agree to terms of temporary spousal support, child support, child custody, and property division.
Because legal separation is not permanent, both spouses may terminate the agreement for separation and file for divorce at any time. Alternatively, if both you and your partner would like to reconcile and resume cohabitation, you can ask the court to terminate your separation agreement.
What Actually Is A Separation Agreement?
The separation agreement is the legally binding contract that is signed by the separating spouses and the judge. The document strives to minimize tense and contentious situations by reducing miscommunication between spouses. It also ensures that any agreements that have been made are followed and respected by both parties.
What Is A Trial Separation?
The decision to divorce or separate is never easy; it has the potential to change your life completely. With this in mind, you might feel that you could benefit from a trial separation. You can practice living apart, which gives you the opportunity to reevaluate the marriage before you involve the court.
This informal arrangement means that the court will not need to approve or monitor you and your spouse, and you will be free to create an agreement that works best for you and your family.
You may want to keep things simple and create a verbal contract, but if you want a little more security, you can have the terms of your arrangement written up. However, the court cannot enforce that arrangement unless you file for legal separation.
When the trial separation agreement is over, you can reconcile, file for legal separation, or file for divorce.
Will Separation Affect Custody?
Child support and child custody are important aspects of any relationship breakdown if you have children.
If you and your spouse do not agree on how child custody arrangements should work, the court will decide for you.
The priority of any separation or divorce is the physical and emotional condition of any children involved. The court will assess a wide range of factors, including the parent's income, the spouse's ability to provide for their children financially, the child's relationship with each parent, and in some cases, the preferences of the children themselves.
Spousal support or alimony is money paid by one spouse to the other. The amount of alimony depends on a wide range of factors, including:
The physical condition of both spouses.
The length of the marriage
Marital fault
The financial position of both spouses
Alimony ensures that both individuals maintain their standard of living after the divorce.
Does Spousal Support Apply In A Legal Separation?
While financial support can be agreed upon in a legal separation, it is not called alimony because the couple is still legally married. Instead, it may be called "temporary maintenance" or "temporary support".
It is very common for one party to have a lower earning potential than their partner. This can be tricky when it comes to separation. The overall aim of separate maintenance, or spousal support, is to ensure that a financially dependent individual can become financially independent in the future. Judges may ask the supported spouse to submit a rehabilitation plan before deciding the duration of support. The judge will also set an end date for support payments.
Contact a Divorce Attorney Today!
Whether you are getting a divorce or want to be legally separated from your partner, it is an experience you do not need to go through alone. Here at Idaho Divorce Law Firm, we will ensure that you have strong advice and guidance on making decisions that might help protect your assets and your family. We will give you experienced insights regarding your individual separation case while maintaining a strong client-attorney relationship and providing you with personal and emotional support. No one case is the same, and we treat every client with the compassion and respect they deserve during this time. It does not matter if your separation is amicable or combative; we are here to support you every step of the way. Contact us today on the phone at
(208) 295-0304
for a free consultation!